L-com Global Connectivity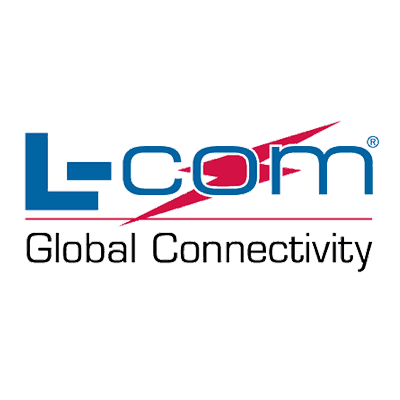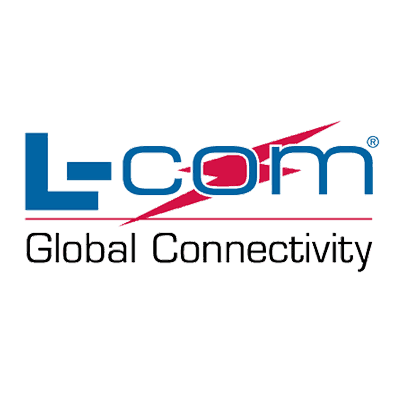 L-com Global Connectivity, a preferred manufacturer of wired and wireless connectivity products, offers a wide range of solutions and unrivaled customer service for the electronics and data communications industries. The company's product portfolio includes cable assemblies, connectors, adapters, computer networking components, and custom products, as well as their HyperLink® brand of wireless products which include antennas, RF amplifiers, coaxial lightning and surge protectors, and NEMA rated enclosures.
L-com's HyperLink® wireless products are designed for WiFi, WiMAX, SCADA, 802.11a/b/g/n/ac, RFID and Bluetooth applications. L-com's other brands include MilesTek®, specialists in Military/Aeronautics connectivity solutions and Aiconics, a leading manufacturer of electrical connector products, and Point Six™ Wireless, pioneers in the design and manufacture of wireless sensors used in IoT applications. Trusted for over 30 years, L-com, which is headquartered in North Andover, MA, is ISO 9001: 2008 certified and many of its products are UL recognized.
Adapters
L-com's USB adapter and cable adapter products are some of the many popular adapters offered. Adapters for fiber, USB, coaxial, telecom, and D-Subminiature interfaces are also available. L-com offers adapter styles such as inline, panel-mount, bulkhead, wall plate, and more.

Antennas
L-com WiFi antenna and wireless antenna products  are available in 400 MHz to 5.8 GHz frequencies to address many wireless LAN applications including WISP, SCADA, RFID, public hotspot, WiMAX, ISM,UNII, public safety, cellular, LTE, PCS services, and more.
These high performance HyperLink® brand WiFi antennas include a wide selection of Yagi antenna, Omni directional antenna, indoor antenna, and outdoor WiFi antenna styles.
L-com  HyperLink brand 400 MHz Omni Directional Antennas are ideally suited for multipoint, SCADA, UHF Business Band, General Mobile Radio Service, Family Radio Service 2-way "walkie-talkies" and public safety band applications where high gain and wide coverage are required. Our 400 MHz Antennas are available in 410 MHz to 490 MHz frequency ranges.
The HyperLink brand 700-2700 MHz antennas in this section are ideal for Distributed Antenna System (DAS) applications. DAS systems are used to distribute Cellular and WiFi signals throughout a building or area
HyperLink brand 900 MHz antennas are well suited for the following applications: SCADA, 900 MHz ISM/GSM, RFID and 900 MHz Cellular deployments.
L-com offers 1.2 GHz antennas to address applications including wireless video links, wireless security cameras, wireless video transmitters, and wireless security systems. We manufacture 1.2 GHz antenna solutions for indoor and outdoor applications.
L-com's 1.9 GHz HyperLink brand wireless antennas are well suited for all your 1.9 GHz Personal Communication Service (PCS) applications.
L-com's 2.4 GHz WiFi antennas include over 200 models ranging from Grid, Yagi, Patch, Panel, Rubber Duck, Omni directional and more. These HyperLink brand 2.4 GHz WiFi antennas are designed for years of operation even under harsh conditions. Popular applications include: IEEE 802.11 a/b/g/n, WiFi, WiMax, Bluetooth, WLAN's, WISP, public "hot spots" and more.
L-com  popular HyperLink brand 2.6 GHz wireless antennas are perfect for all your IEEE 802.16 and 802.20, WiMAX, NLOS and WISO applications. We offer both indoor and outdoor versions of these 2.6 GHz  antennas.
L-com  HyperLink brand 3.5 GHz antennas are available in Omni directional, Dish, Patch, Panel, and Rubber Duck form factors. These 3.5 GHz antennas are well suited for the following applications: IEEE 802.16e, WiMAX, Mobile WiMAX and SOFDMA.
L-com  HyperLink brand 4.9 GHz antennas are specifically designed to address public safety and homeland security applications.
L-com HyperLink brand 5 GHz WiFi antennas can be used in UNII, ISM, IEEE 802.11a, Radio Local Area Networks (RLAN), Fixed Wireless Access Systems (FWA), WiMAX and MESH wireless networks.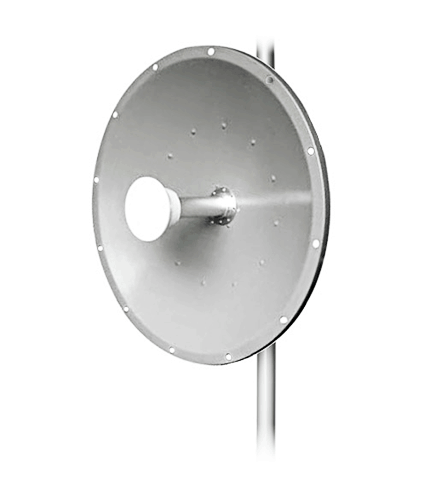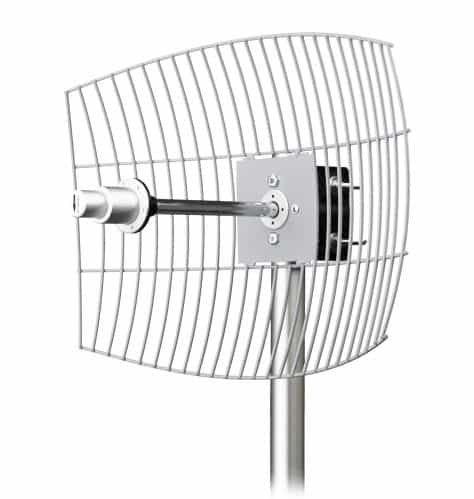 Audio/Video
L-com offers one of the most extensive off the shelf selections of audio/video products in the industry. We stock thousands of HDMI cables, DVI cables, VGA cables, DisplayPort cables, RCA cables, 3.5mm cables, EVC cables, as well as active A/V equipment such as extenders, splitters, and switchers for HDMI, DVI, DisplayPort, and VGA applications.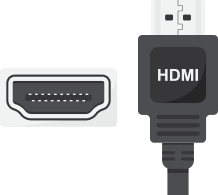 coaxial
L-com  coaxial product line features popular coaxial cable, RF connectors, RF cable and other high quality coaxial products such as SMA connectors, coax adapters, and tools.
Coaxial cable assemblies are available in 50 Ohm and 75 Ohm RG styles. In addition, L-com stocks thousands of low loss 50 Ohm  antenna RF cable assemblies, pigtails and bulk cable for all your wireless connectivity needs.
Coax interfaces include: BNC, SMA, TNC, Type F, RCA, SMB, MCX, MC-Card, Type-N, and more. We carry coax RF connectors and tools such as cable strippers, coaxial crimp tools, compression tools, and pin crimp tools to accommodate all of your coaxial termination requirements.
In addition to standard cable types, L-com offers  cable assemblies using Semi-Rigid Low-Loss Aluminum or Copper cable from sizes of .047 to .250 with a wide array of available connector types.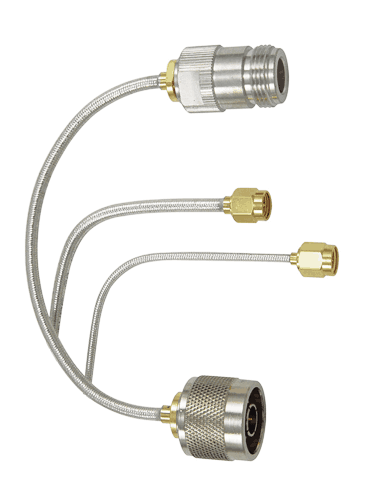 Connectors
L-com's cable connectors feature popular coaxial connectors, fiber connectors and tens of thousands of other high quality connectors such as D-Sub connectors, modular connectors, and fiber connectors for convenient same day shipping. Data connector styles include: solder, clamp, screw terminal, IDC, reverse polarity (RP), and more for coaxial, D-Subminiature, RJ45, RJ12, RJ11, fiber optic, GPIB, USB, Firewire, and audio/video applications.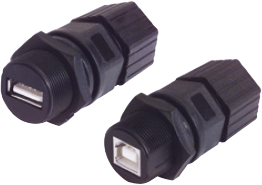 Cable Assemblies
L-com offers one of the broadest lines of off the shelf coaxial cable assemblies for all your 50 Ohm and 75 Ohm applications. In addition to our standard coaxial cable offering we also provide low loss coaxial cable assemblies to satisfy your WLAN application requirements. Popular styles include: RG58, RG59, RG174, 195 Series, 240 Series, and 400 Series low loss coaxial cable assemblies.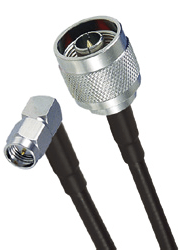 Fiber Optic
L-com's fiber optic offering includes popular fiber optic cable, fiber optic connector, fiber attenuators, splitters and fiber optic termination enclosure products.
Fiber optic cable assemblies are available including single mode fiber, multimode fiber, duplex fiber and simplex or duplex single mode fiber cables. These fiber optic cable assemblies utilize the most widely used connectors including: LC, SC, ST, FC, MTRJ, and more.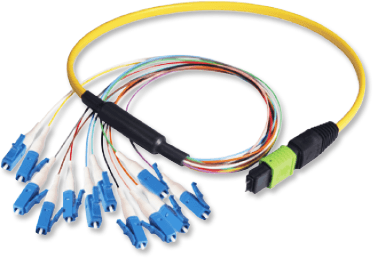 Surge Protector
L-com's surge protector and lightning arrestor products feature both coaxial and data line lightning and surge protection for every application.
Products in this category range from 0-3 GHz and 0-6 GHz surge protectors as well as Cat5, Cat5e, Cat6, T1, ISDN and RS232/422/485 data line protectors with various connector options including RP-SMA, RP-TNC, Type N, RJ45 jacks, and screw terminals.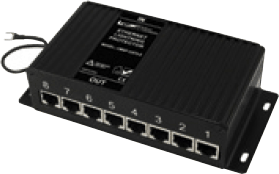 weatherproof enclosure
L-com's NEMA enclosures, electrical enclosures and weatherproof (outdoor) enclosures are ideal for remote WLAN WiFi equipment installations, indoor and outdoor, hot and cold temperature environments, solar powered applications, corrosive environments, sub-zero installations, hotspot applications and protection of equipment from theft or damage. L-com weatherproof enclosures feature both ABS and fiberglass NEMA rated designs and are available with a wide range of options including: heat, cooling, AC or DC power, and Power over Ethernet (PoE) interfaces. 120, 240 and EURO 240 VAC enclosures are also available.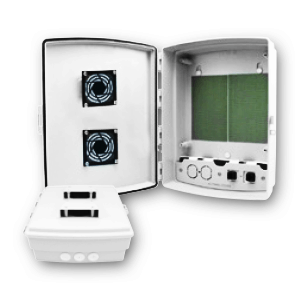 WiFi/WLAN/Cellular Amplifiers
L-com's family of wireless booster/amplifier products are designed to offer significant improvement in operating range and performance as well as boost your wireless signal. Our current product line includes models for operation in 900 MHz, 2.4 GHz, 5.8 GHz, 4.9 GHz and 4G/LTE Cellular frequency bands.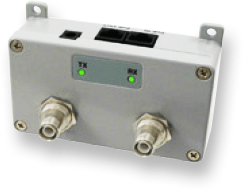 Point Six™ Wireless
Point Six™ Wireless temperature and humidity sensors, dataloggers, people counting and energy monitoring sensors help organizations to monitor energy usage, optimize operations and assist in regulatory compliance. Wireless sensors can be found in the healthcare, hospitality, food service, retail, data centers and refrigerated transport applications.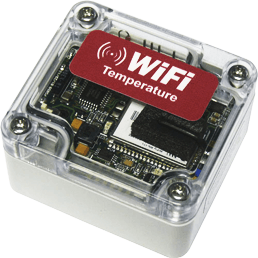 Dipole Wireless Communication Ltd is authorized distributor of L-com Global Connectivity in ISRAEL.
– Available stock –