Ubiquiti Networks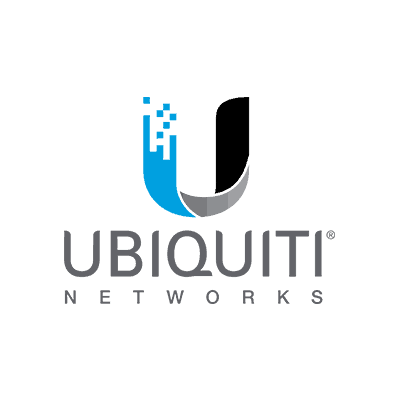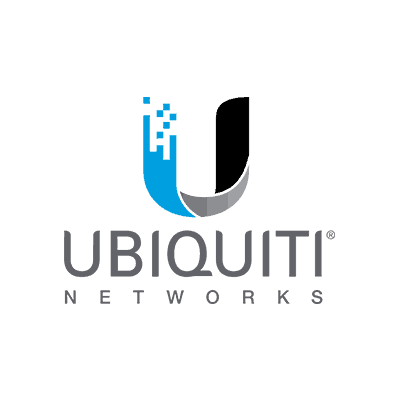 Ubiquiti Networks entered the wireless technology market in June 2005, after announcing its "Super Range" mini-PCI radio card series. The SR2 and SR5 cards were adopted by original equipment manufacturers and wireless Internet service providers. Customers included Wireless Router Application Platform (WRAP), Soekris, and Mikrotik. Operating at the 2.4 and 5.8 GHz bands, the "Super Range" modules used the Atheros integrated circuits.
In 2006, Ubiquiti announced Freedom Frequency, which used frequencies as high as 60 Gigahertz (GHz) on its radio modules. This encouraged the release of the SR9, a separate card operating at 900 MHz non-standard IEEE 802.11 band.
Ubiquiti introduced the PowerStation in May 2007, its first product to feature an integrated radio/antenna design, In the same year, Ubiquiti released more XR cards for the licensed bands to deal with congestion seen in the 2.4 GHz and 5.8 GHz bands. The company received attention in August 2007 when a group of Italian amateur radio operators set a distance world record for point-to-point links in the 5.8 GHz spectrum. Using two XR5 cards and a pair of 35 dBi dish antennas, the Italian team was able to establish a 304 km (about 188 mi) link at data rates between 4-5 Mbit/s.
In 2008, Ubiquiti announced additions to its 802.11 b/g lineup, including the Bullet, NanoStation, NanoStation Loco, PicoStation and RouterStation. The following year gave rise to airMAX, Ubiquiti's proprietary MIMO (multiple-input and multiple-output) Time division multiple access (TDMA) polling technology. The new protocol presented an entire lineup of radio/antenna systems, building on the 802.11 b/g series, including the Rocket M. Shortly before the end of 2009, Ubiquiti announced the NanoBridge M and AirGrid M.
In 2011, Ubiquiti released new antennas for its M series devices as well as new models for the NanoBridge series. In August, outdoor and mini UniFi APs were announced, as well as AirCam/AirVision, an IP camera/NVR software. For a second consecutive year, Ubiquiti received the WISPA Manufacturer of the Year award. During October, Ubiquiti announced: Rocket/Bullet Titanium, a Rocket M5 with Gigabit Ethernet ports, TOUGHSwitch, a POE switch, EdgeMAX powered by EdgeOS, a routing platform based on Vyatta, UniFi and AirCam Pro series, as well as AirControl, management-software for Ubiquiti equipment.
AIRFIBER
airFiber delivers amazing wireless speed up to 2  Gbps  ,high performance, low latency, and long range up to 200km. airFiber ushers in a new era in price-disruptive wireless technology ideal for carrier backhaul, P.T.P links ,building-to-building enterprise use , or public safety applications, airFiber can transmit a 100 MB file in less than a second.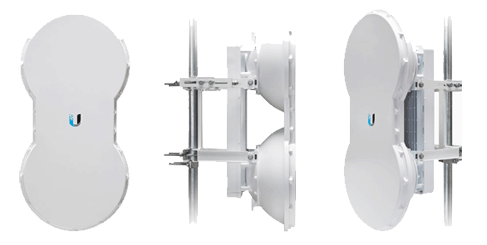 AirMax Fixed Outdoor Wireless
Main UbiquiTi outdoor products,  this products use for medium distance ~30km
Depend on model, and throughput up to 500+ Mbps in AC models.
This products used for P.T.P and P.T.M.P  application.
Bullet M  , Rocket M ,NanoStation M  ,NanoBeam M , Main Airmax prodcts :PowerBeam M
And in AC models : Rocket AC,  NanoBeam AC  , LiteBeam AC.
EgdeMAX Carrier Routing
The EgdeMAX Carrier Routing products are managed switches and  routers , with speeds up  to 2Mpps ,
with up to 48 ports depending on model number.
Some of the models support  passive POE and can operate other devices such as :cameras, A.P etc,
The routers devices named as Edge Router, and managed switches called  Edge Switch.

UniFi Enterprise Wi-Fi
The UniFi® Enterprise Wi-Fi System is a scalable enterprise access point solution designed to be easily deployed and managed.
Expandable Unlimited scalability. Build wireless networks as big or small as needed. Start with one expand to thousands while maintaining a single unified management system.
The UniFi Enterprise Wi-Fi System includes the UniFi Controller software. The software installs on any PC, Mac, or Linux machine within the network and is easily accessible through any standard web browser. Using the UniFi Controller software, an Enterprise Wi-Fi network can be quickly configured and administered without any special training. Real-time status, automatic UAP device detection, map loading, and advanced security options are all seamlessly integrated.
Save money and save time Unlike traditional enterprise Wi-Fi systems that utilize a hardware controller, UniFi comes bundled with a non-dedicated software controller that can be deployed on an on-premise PC, Mac, or Linux machine; in a private cloud; or using a public cloud service.
With the UniFi Controller software running in a NOC or in the cloud, administrators can extend and centrally manage wide areas of indoor and outdoor coverage using any combination of UniFi APs
First generation unifi : UniFi® AP , UniFi Long Range , UniFi Pro
AC models available in the market :
UniFi AC , UniFi AC Lite , UniFi AC Pro.
As for Unifi OutDoor devices :
UniFi OutDoor , UniFi OutDoor AC
The Unifi AC devices improving Significantly the speed in 5 GHz.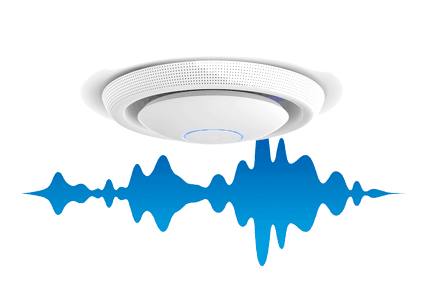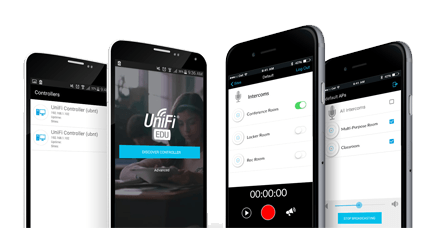 UniFi Video Surveillance
Allows you to easily scale IP surveillance camera networks to hundreds of plug and play, high-performance devices across multiple locations. Manage and control your system with intuitive software packed with powerful features and analytic capabilities — all without licensing fees or support costs.
Up to Full HD1080p and 500 GB NVR store.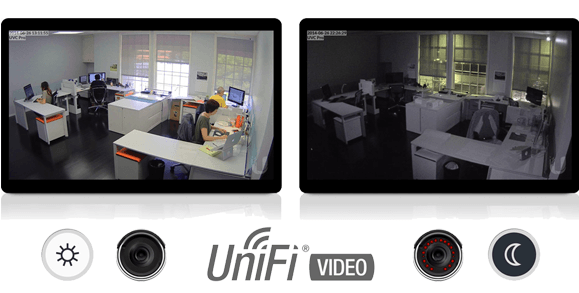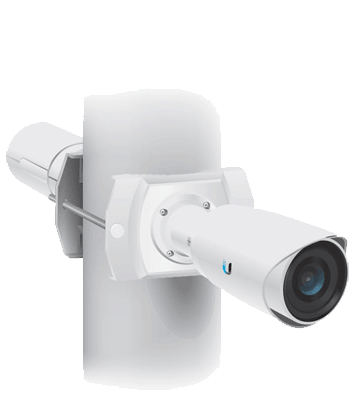 UniFi VOIP
UniFi® VoIP Phones integrate seamlessly into the UniFi Software Defined Networking (SDN) platform to create a highly scalable, end-to-end system of network devices across multiple locations — all controlled from a single interface.
The UniFi® Controller software is bundled with the UniFi VoIP Phone at no extra charge – no separate software, licensing, or support fee.
UniFi Switching & Routing
UniFi® Switch,part of the UniFi line of products
The UniFi Switch is a fully managed,PoE+ Gigabit switch, delivering robust
performance and intelligent switching for growing networks
The UniFi® Security Gateway extends the UniFi Enterprise System to provide cost-effective, reliable routing and advanced security for your network.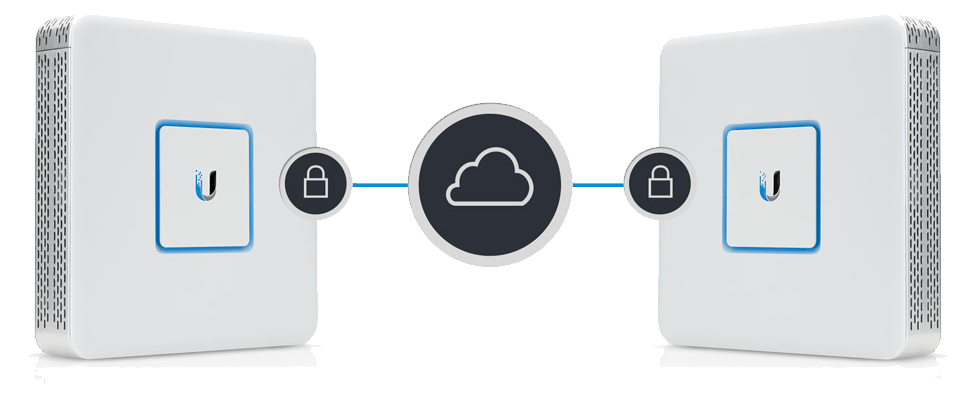 Dipole Wireless Communication Ltd is authorized distributor of UbiqiTi in ISRAEL.
– Available stock –